Products
iLine Microsystems is constantly growing and focused on expanding its range of products, in order to offer the most comprehensive range of products in the field of point of care coagulation and hemostasis.

With this goal in mind, iLine Microsystems keeps different R&D lines active, focusing on detected market needs and in close contact with the main key opinion leaders in the sector. As a consequence, iLine Microsystems currently presents a range of products that will continue to expand in the different markets, always guaranteeing the highest quality and reliability in its systems and manufacturing processes.
microINR Expert  
The microINR Expert meter is a professional coagulometer for near-patient testing. It determines PT/INR values from fresh capillary blood obtained by fingersticking.
It provides a wide range of connectivity options (Wi-Fi, Bluetooth, Ethernet), great traceability and an intuitive and guided user experience. All these factors combined with the highest safety standards (multilevel on-board QC) make the microINR Expert the ideal solution for monitoring oral anticoagulant therapy in a professional environment.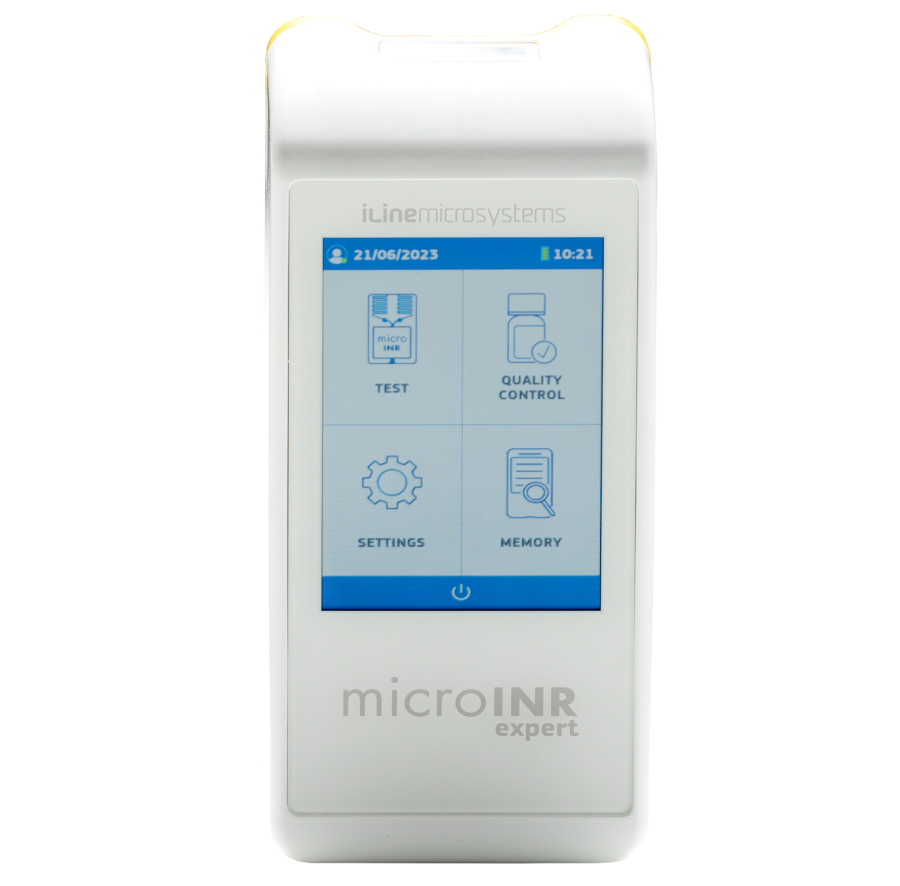 microINR
microINR is an in vitro diagnostics medical device, intended to monitor oral anticoagulation therapy (OAT) with vitamin K antagonist drugs.

The System provides quantitative determination of prothrombin time (PT) in INR (International Normalized Ratio) units with fresh capillary blood performed by fingersticking.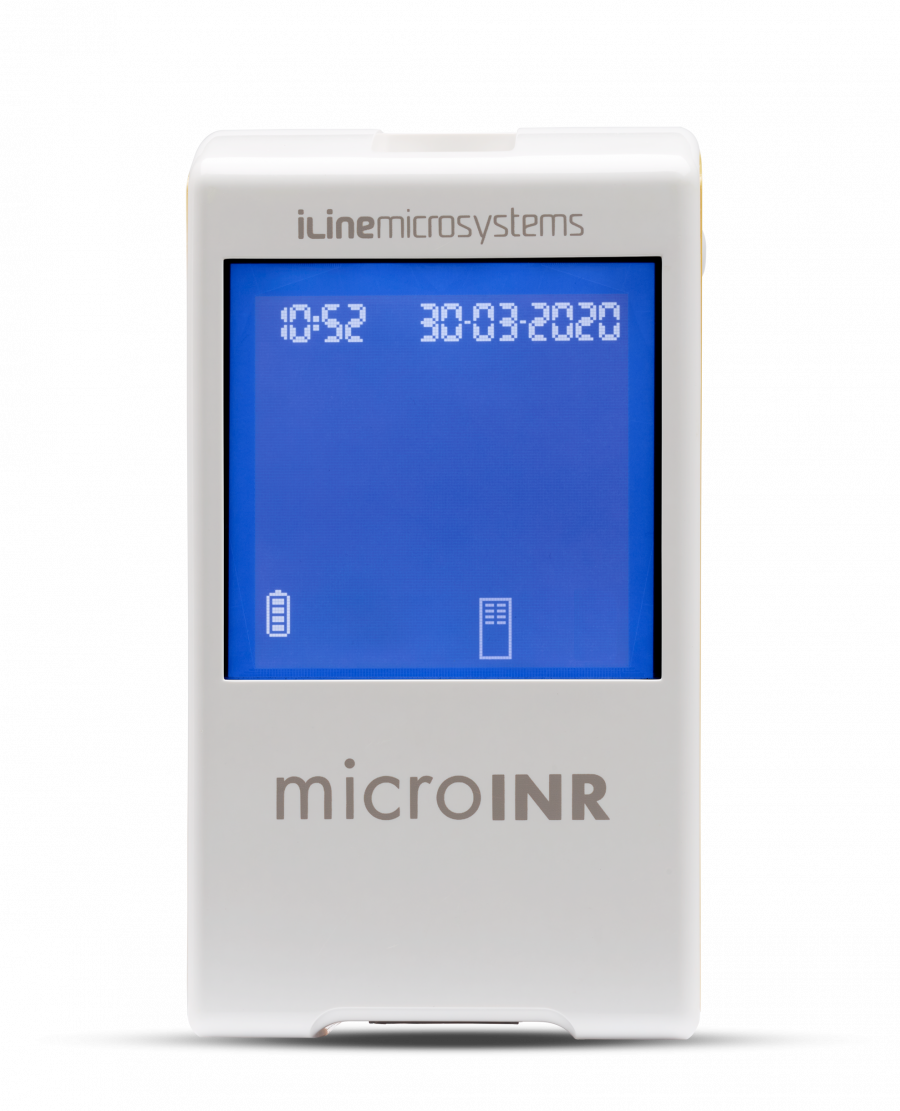 microINR Link
The microINR Link Meter combines all the advantages of the microINR Meter (fully automatic, minimum testing steps, low sample volume, multilevel QC strategy) with a built-in wireless Bluetooth® Low Energy 5.0 technology.

By pairing microINR Link with a compatible device,
the results will be automatically sent after its performance, keeping the testing steps set to the minimum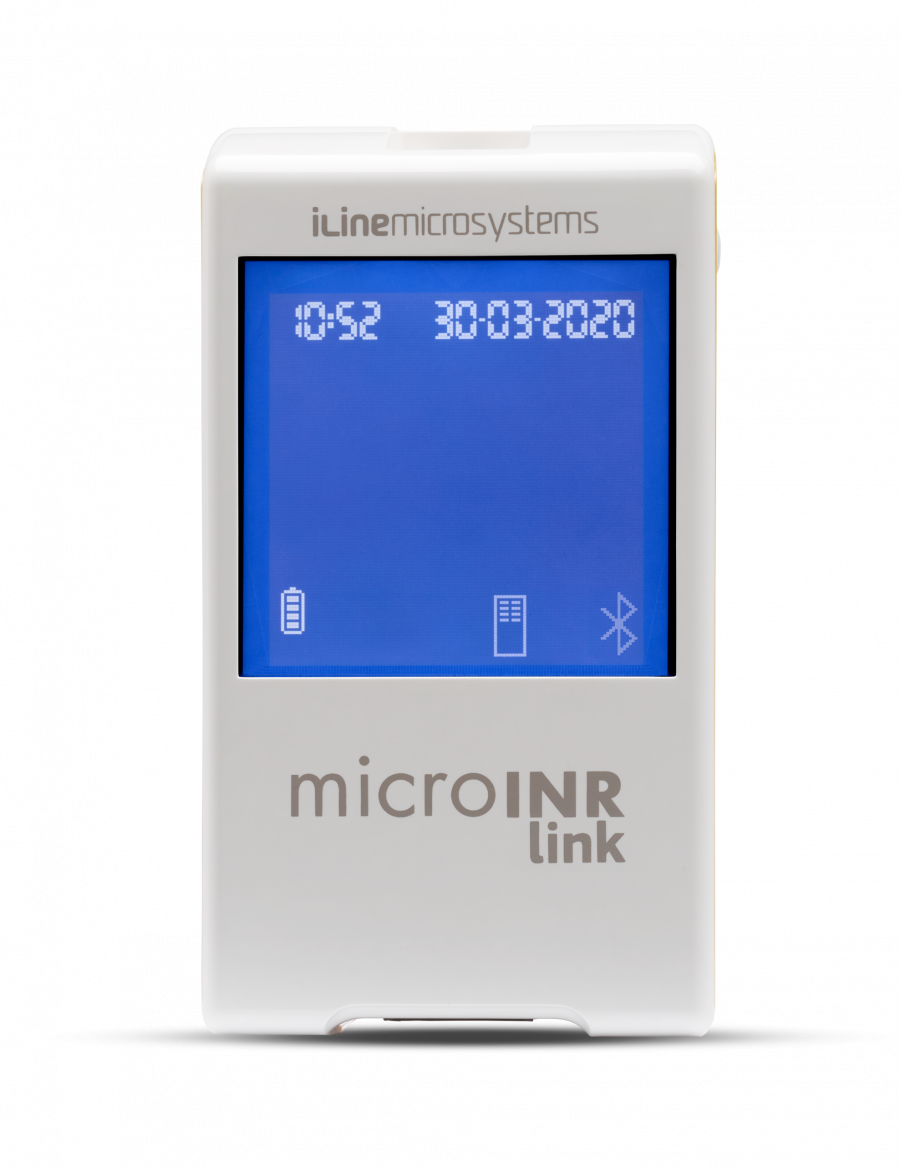 microINR Chip
The microINR Chip is a disposable plastic test strip, that encloses two microcapillary channels, of extremely simple construction and fully passive (i.e. no built-in sensors, nor electrodes, nor external pumping).