microINR
The microINR System is an in vitro diagnostics medical device, intended to monitor oral anticoagulation therapy (OAT) with warfarin.
The microINR System refers to the reader (microINR Meter) and the analytic test strips (microINR Chips). Our system provides quantitative determination of prothrombin time (PT) in INR (International Normalized Ratio) units with fresh capillary blood performed by fingersticking.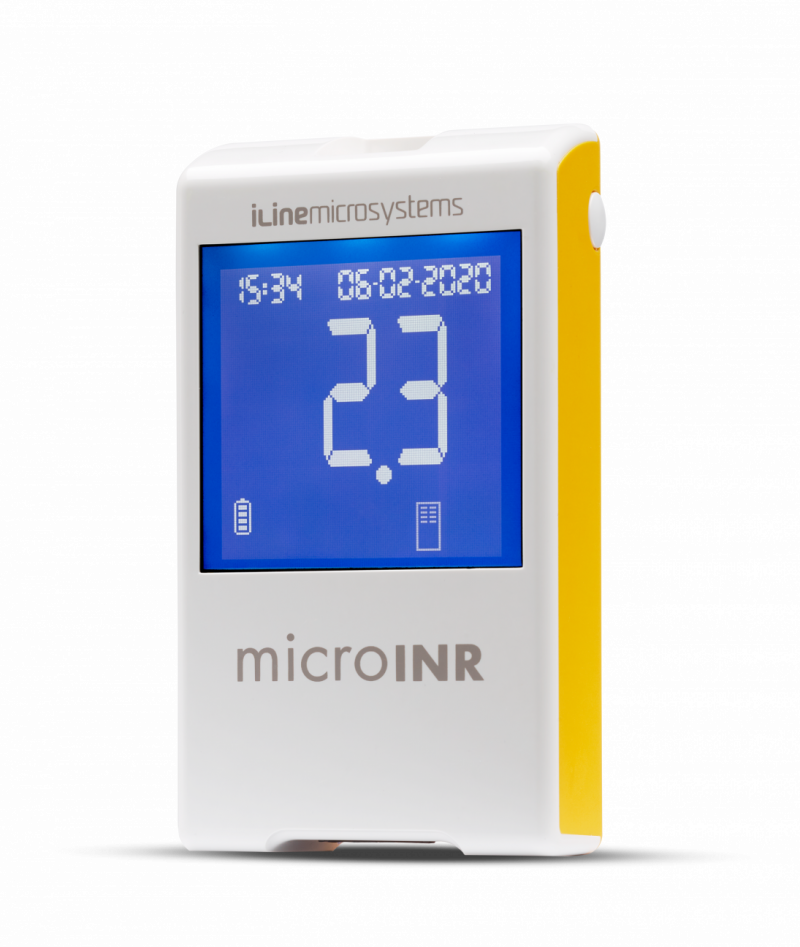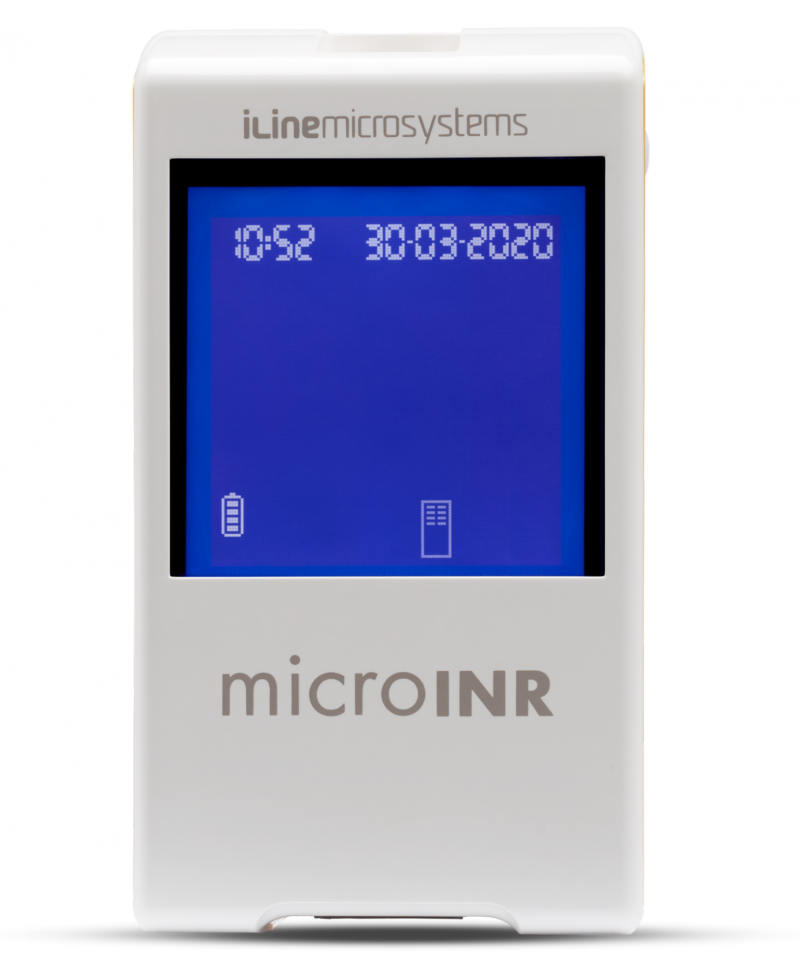 microINR
The microINR System has been developed to fulfill the needs of all the existing OAT monitoring models and it is intended for patient self-testing use, as well as for healthcare professionals at Point of Care settings.
The System employs patent granted technology, based on the iLine's Core Technology, and provides accurate and reproducible results as proven in extensive and independent performance evaluations.
microINR
Safety and reliability
Enhanced multilevel QC strategy
Automatic lot ID
Rechargable lithium battery
User friendly